Preparing for the Future
A message from If2meet CEO Neil Pomerleau
Dear users,
As you may be aware, the internet is running out of IPv4 address space. This problem may not be obvious to the average internet user, but if it continues unaddressed, the internet as we know it cannot continue to exist.
Today was World IPv6 Launch Day, a day for websites and internet service providers to join together in enabling IPv6 support. By adding support for the new addressing system, the internet will be able to continue to grow.
If2meet is proud to be part of the solution.
Today, we enabled IPv6 support on our servers. This will not change your experience in any way, but it means If2meet is taking direct responsibility for the future health of the internet.
If you'd like to learn more about IPv6 and the problem it solves, check out this excellent explanation by Google.
Sincerely,
Neil Pomerleau, If2meet CEO
Rethinking the Interface
A message from If2meet CEO Neil Pomerleau
Dear users,
Over the past four days, If2meet has grown in ways none of us could have ever anticipated. With over three events being created every day, dozens of people around the world now use If2meet to plan meetings, birthdays, and intimate encounters.
Despite its overwhelming popularity, we here at If2meet haven't forgotten about the mission that brought us to where we are today: to simplify event planning down to a simple yes-or-no decision. Some believe our interface design should reflect these founding principles. We agree.
Deciding to rethink an interface that hasn't been changed in almost a week is certainly not easy. We decided to go back to the basics, to the very image that inspired this website.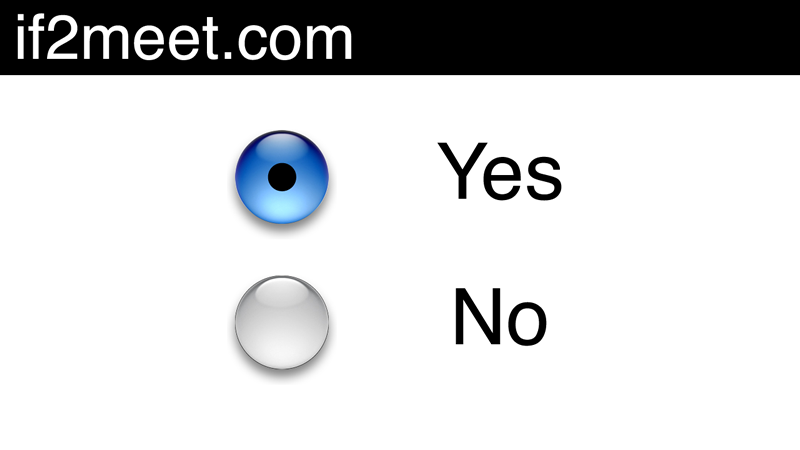 The new If2meet interface takes inspiration from this original concept and includes essential information without adding unnecessary clutter.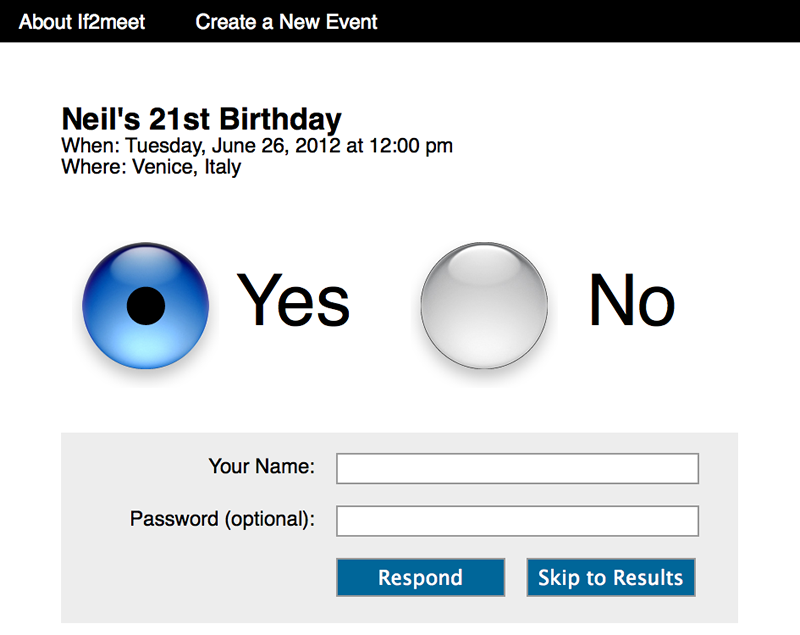 Try it out for yourself. Selecting an option reveals an elegant panel for name and password information. You can view the attendance list by either responding or skipping to the results. It is much cleaner than the old interface.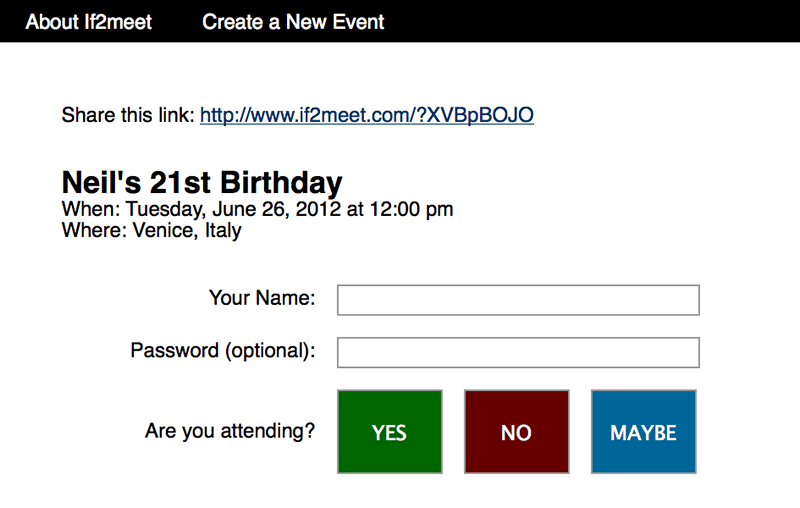 Going back to the basics also meant that some features needed to be left behind in order to improve our focus. As we revisited the mission of this website, it became clear that yes-or-no decisions must not leave room for indecisiveness. Therefore, "maybe" is no longer a response option.
In other words, attend or attend not. There is no maybe.
However, even after all these changes, we anticipate that some users will want an experience that is even truer to the original vision. For these users, we are introducing lite.if2meet.com. It is as simple and non-functional as the mockup that inspired it.
We hope you are as excited as we are about these changes and the future of If2meet.
Sincerely,
Neil Pomerleau, If2meet CEO